Castel d'Aiano
Our company has obtained numerous voluntary quality certifications; in fact, we have chosen to entrust an accredited third party with the certification of our production process and organisation.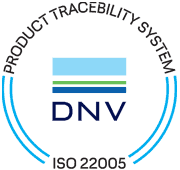 Learn more
ISO 22005 certification is an internationally recognized standard applied in the agri-food sector, in particular with regard to supply chain traceability. This traceability concerns both companies and agri-food chains and its supranational recognition ensures quality certification and control over everything that arrives on the consumers' tables.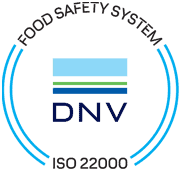 Learn more
The ISO 22000 standard allows all companies involved in the food supply chain, directly or indirectly, to accurately identify the risks to which they are exposed and to manage them effectively. Preventing the occurrence of accidents along the entire supply chain and verifying the adequacy with respect to the regulations are two essential aspects for the protection of the brand.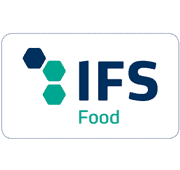 Learn more
The IFS Food Standard (IFS) is an international standard based on a shared evaluation method to qualify and select food suppliers. The goal is to build trust in products and processes by ensuring safety, quality, legality and compliance with specific customer requirements.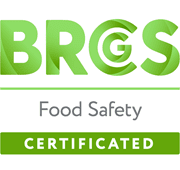 Learn more
The BRCGS is a specific global standard for the safety of agri-food products. The objective of the BRCGS certification is to ensure the quality and safety of food products offered to consumers by large-scale distribution suppliers and retailers.
Sustainability: expert know how
Investing in sustainability means investing in the future for our environmental, social and economic wellbeing. For this reason for several years we have been pursuing projects aimed at reducing the impact of our production processes.