Prosciutto di Modena PDO is a protected designation of origin product recognised at European level since 1996 (EC Regulation no. 1107 of 12.06.1996).
Prosciutto di Modena PDO is a top-quality local product. In fact, it is a Protected Designation of Origin product with a long history inextricably linked with the traditional method of processing meat in the province of Modena.
The production of Modena PDO prosciutto is based on stringent rules that regulate all production phases, from the genetics of the pigs that can be used to the pig farms, the diets of the animals and the slaughterhouses, and through to the ham processing plants. At the end of a long curing process, an independent third-party body tasked with overseeing Prosciutto di Modena PDO verifies the suitability of each and every ham and its compliance with the regulations. Only after these controls is the Modena PDO Prosciutto brand applied.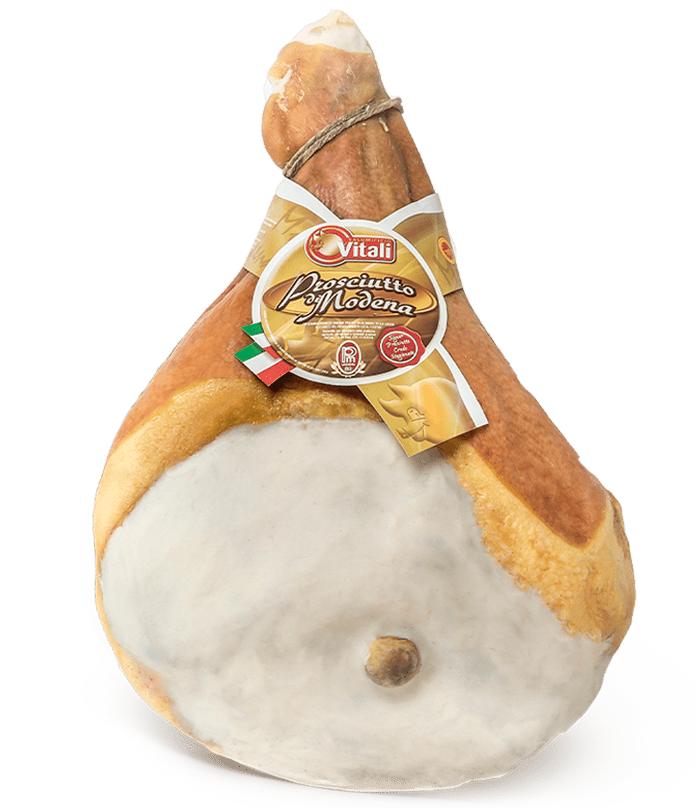 Average nutritional values per 100 g of product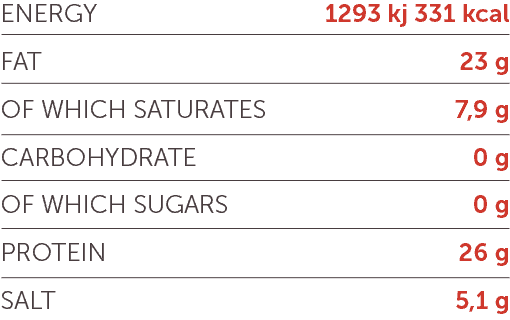 100% Italian meat
No preservatives
No gluten
No lactose