Ready to slice Prosciuttos
The "TUTTAFETTA" range is designed to meet the needs of those that require a high-quality ready-to-slice prosciutto. Various solutions are available: classic cut completely free of rind, square with or without rind, and finally an innovative product with an easy peel film.
The TUTTAFETTA range of prosciuttos offers plenty of choice for customers that want an easy-to-use product with uniform slices. The classic Tuttafetta has the same shape as the traditional prosciutto but is completely rind free: an easy-to-use product that guarantees top-quality results.
TUTTAFETTA WITH RIND FULL OR HALF-SIZE
Consistent slices from start to finish to guarantee maximum ease of use. Available whole or half-size.
TUTTAFETTA WITH EASY PEEL PROTECTIVE FILM
THE INNOVATIVE ENVELOPING AND PROTECTIVE WRAP, to be removed when slicing, is extremely practical and guarantees uniform slices of prosciutto every time, improving performance and preventing waste and contamination.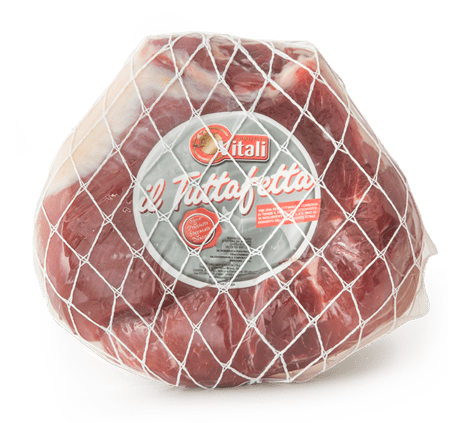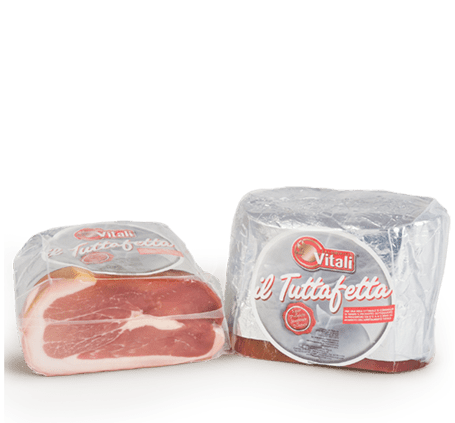 Il tuttafetta a metà con cotenna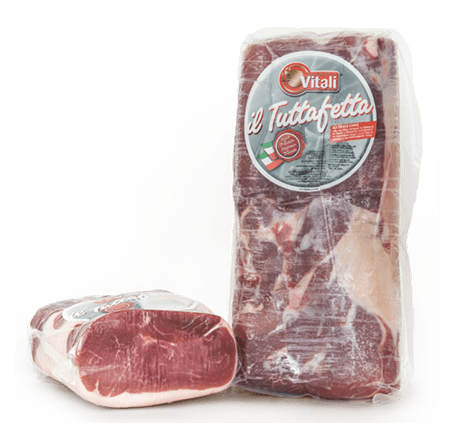 Il tuttafetta in macchinetta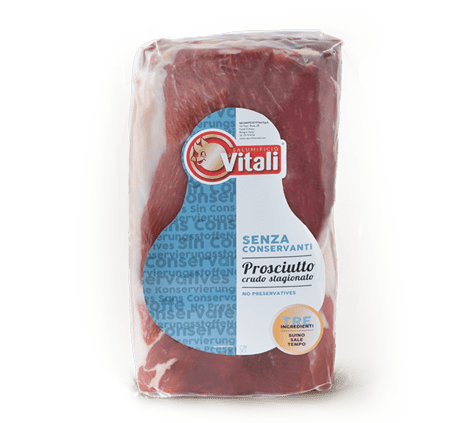 Prosciutto crudo stagionato bauletto
Average nutritional values per 100 g of product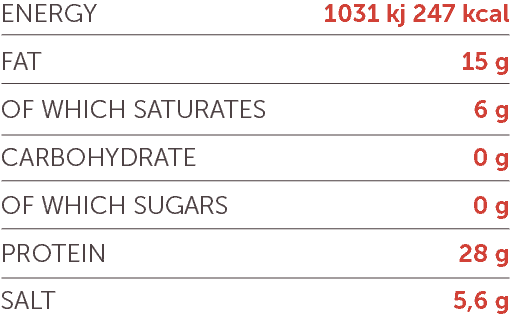 No preservatives
No gluten
No lactose